First published on https://pentoprint.org/thoughtful-tuesdays-nonsense-poetry/
Another Pen to Print poet, Palak Tewary, sent her lovely poem. I love how it includes so many animals. Their fantastical stories remind us of our need to care for the world we live in.
Once Upon A Dream
The hippos and the crocodiles
in the garden made
the loveliest ecological disasters
The cheetahs and the elephants
in the lake made
the pleasantest natural tsunamis
The herons and the swans
in the forest made
the smartest organic cyclones
The whales and the dolphins
on the mountains made
the finest environmental landslides
The sounds and the shapes
of these visions made
the wildest intense slumber
© Palak Tewary, 2022
Palak has also created this unusual, visual poem, which we feel bound to follow as it draws us into its web.
Labyrinth Of Existence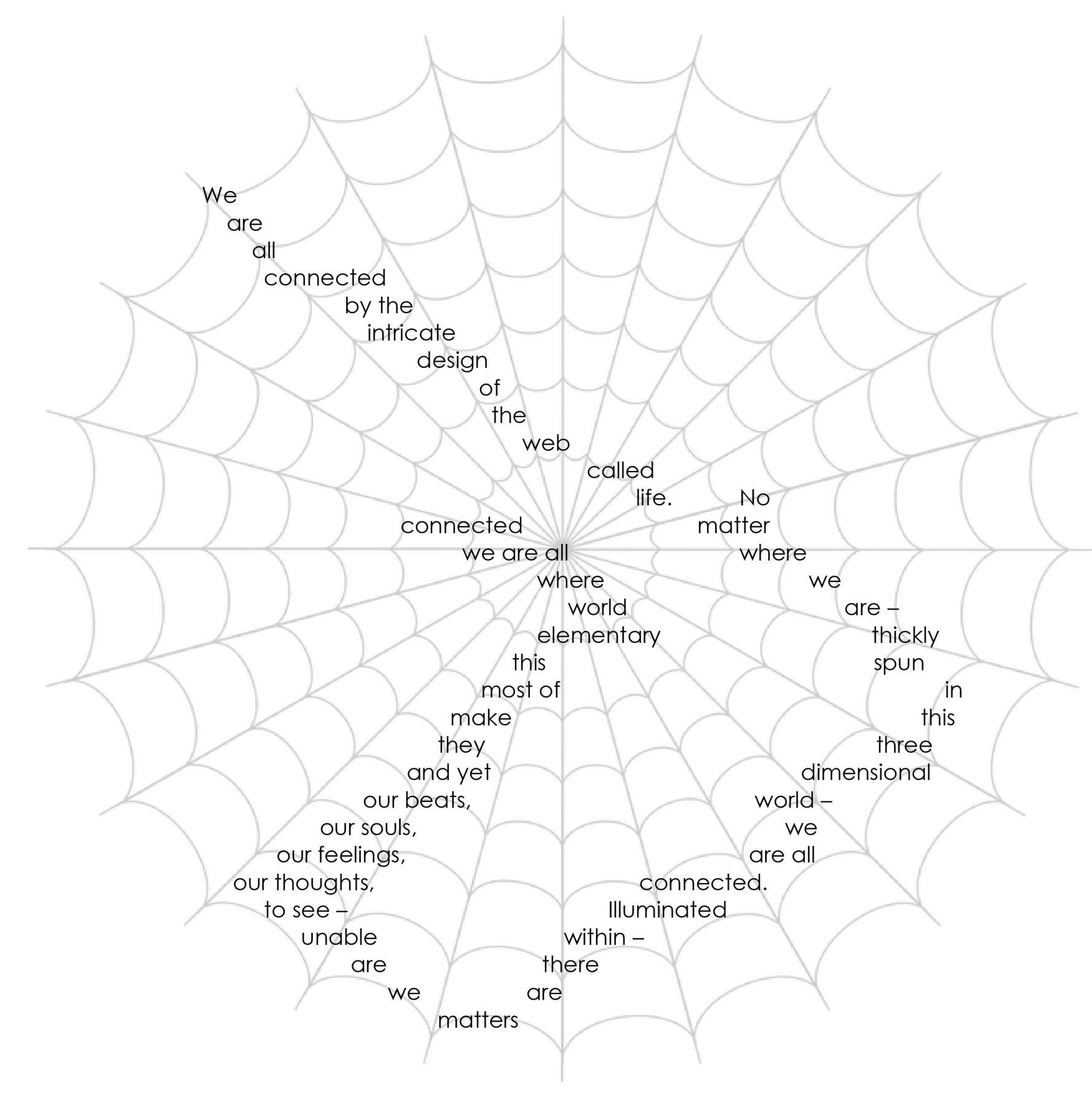 (c) Palak Tewary, 2022